About Jersey Bulls
The club's vision is to create a sustainable, successful, financially viable, democratic football club that creates and maintains real and lasting benefits to its members and the local Jersey community.
Our mission is to improve playing standards and offer our elite players the opportunity to play at higher levels on a regular basis, cultivate standards of behaviour that are based on fair play and respect to all, and provide an entertaining and rewarding experience for the club's supporters.
Home Ground
Springfield Stadium Janvrin Road, St Helier, Jersey, JE2 4LF
Management Team
Manager: Gary Freeman
Assistant Manager: Kevan Nelson
First Team Coach: Dan Seviour
First Team Captain: James Queree

Our Journey
Club Formation
Jersey Bulls Football Club is formed.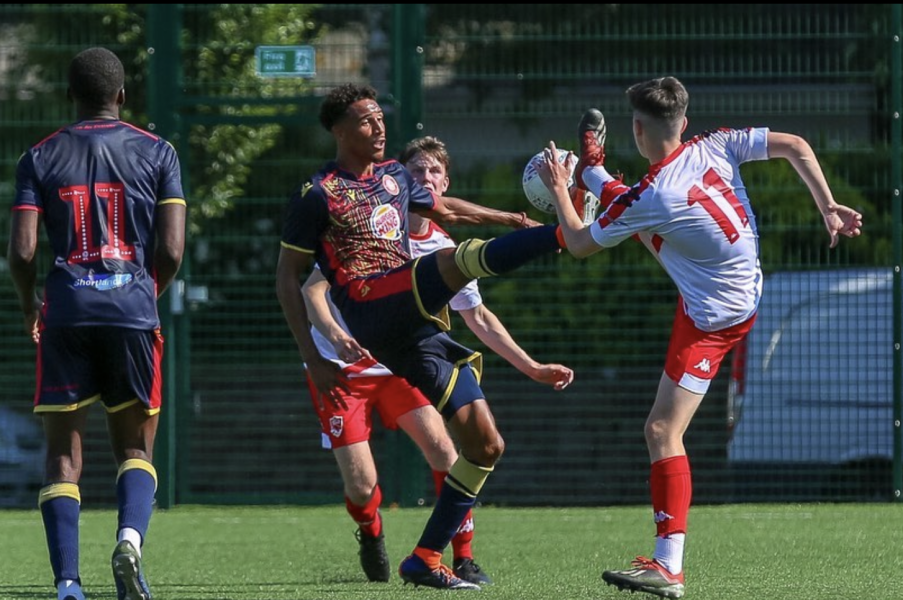 First Game
Jersey Bulls play their first their ever game against Stevenage FC, who were playing in league 2 of the English pyramid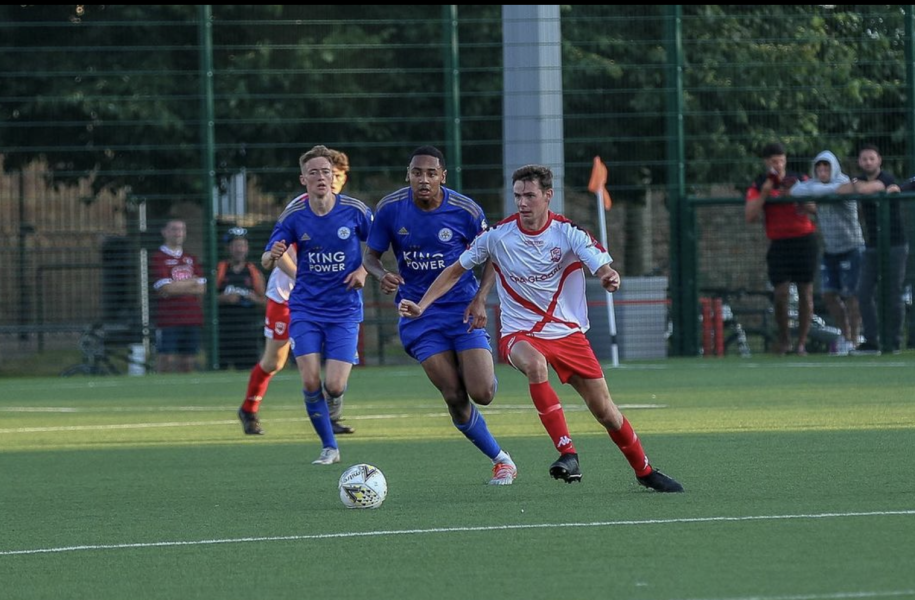 Premier League Comes To Town
Leicester City's U23 squad took on the Bulls at Springfield
First Official Game
Jersey Bulls begin their journey in English football against Ash United. 927 supporters came down to witnessed the Bulls debut with a 3-0 win.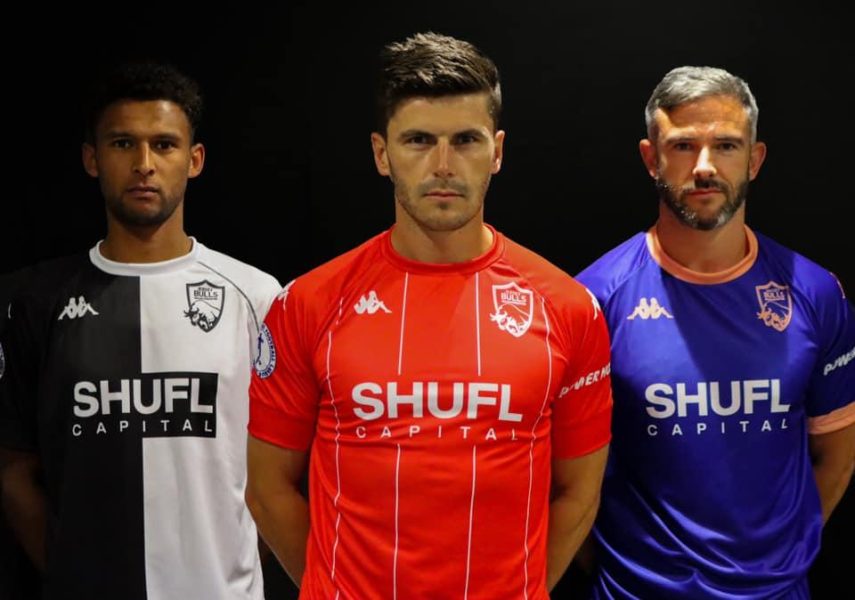 Bulls "Re-allocated"
Jersey Bulls are finally moved up a league to the CCL Premier South after being denied promotion after 2 successive "null and void" seasons in 2019/20 and 2020/21.
FA Cup Debut
Bulls mark their FA Cup debut by beating Horsham YMCA 10-1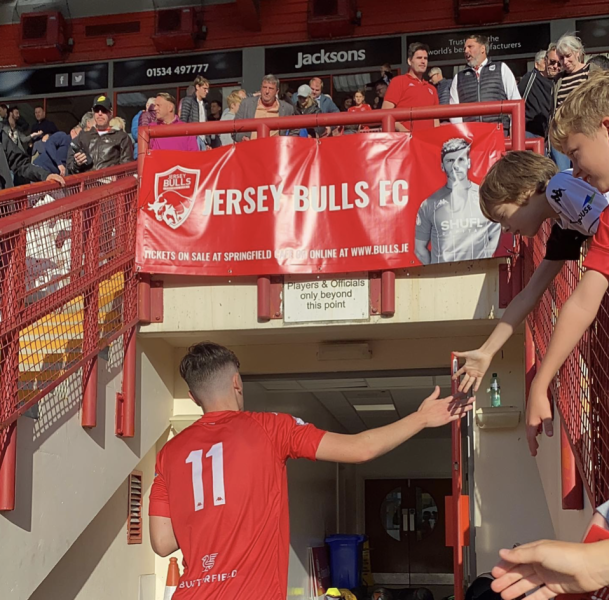 Record Crowd
Jersey Bulls' impressive charge into the FA Cup third qualifying round ends in defeat to Chertsey Town. The game attracted a club record, 1,611 fans!
League Action Returns to Springfield
After 581 days, the Bulls play their first home league game in the CCL Premier South
Bulls at Adams Park
The Bulls play a "home" game at Wycombe Wanderers', Adams Park
First Full Season
After 2 interrupted campaigns, Jersey Bulls finally finish a season at the 3rd time of asking. Despite a season of further disruption, the Bulls finish an impressive 4th!
FA Youth Cup Debut
Jersey Bulls enter their newly formed U18s side into the FA Youth Cup. The Young Bulls beat Burgess Hill Town on their debut.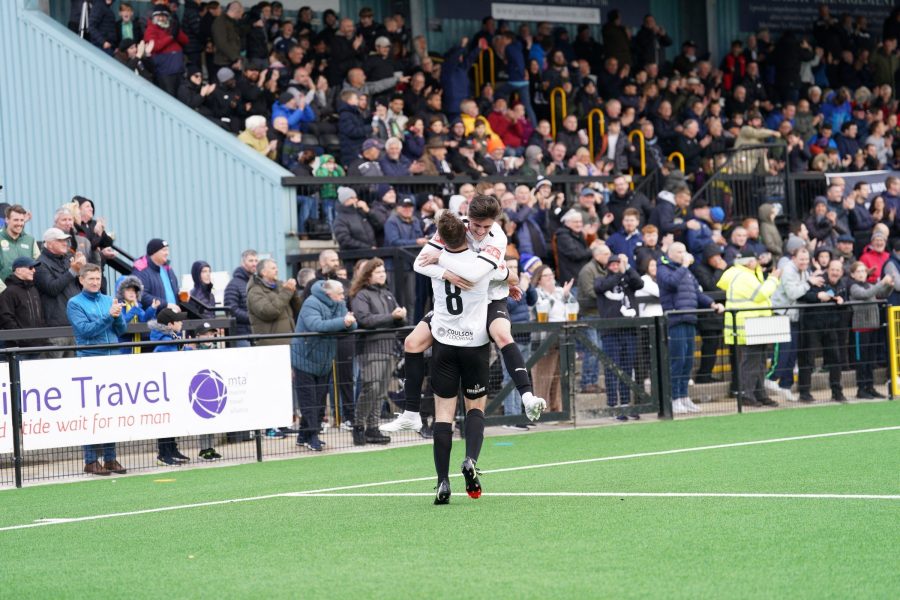 Solomon Signs For Marine
Top goal scorer, Sol Solomon, signs to Marine FC (Step 3) from Jersey Bulls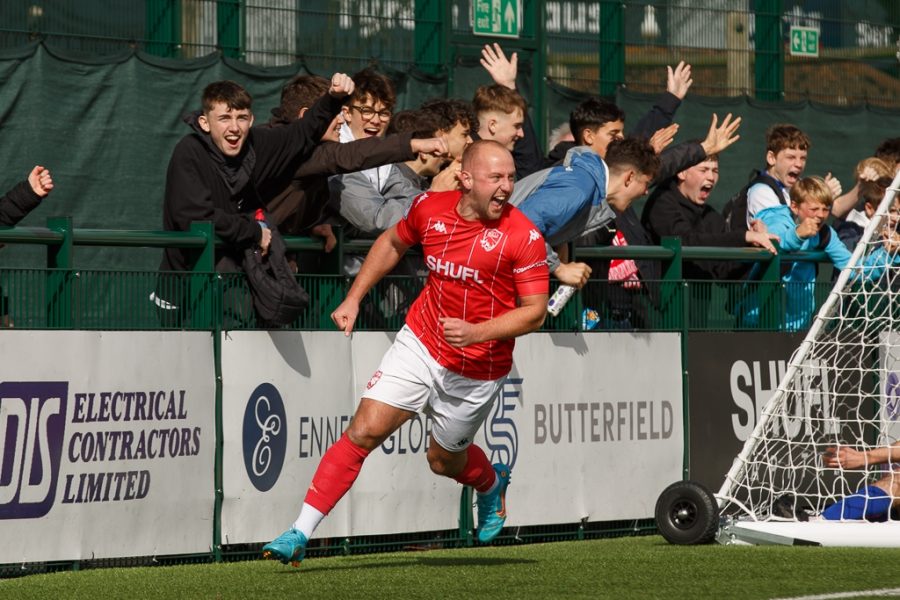 Another Season Ends
The Bulls finish their second ever full season, and finish 3rd behind Badshot Lea and Raynes Park Vale.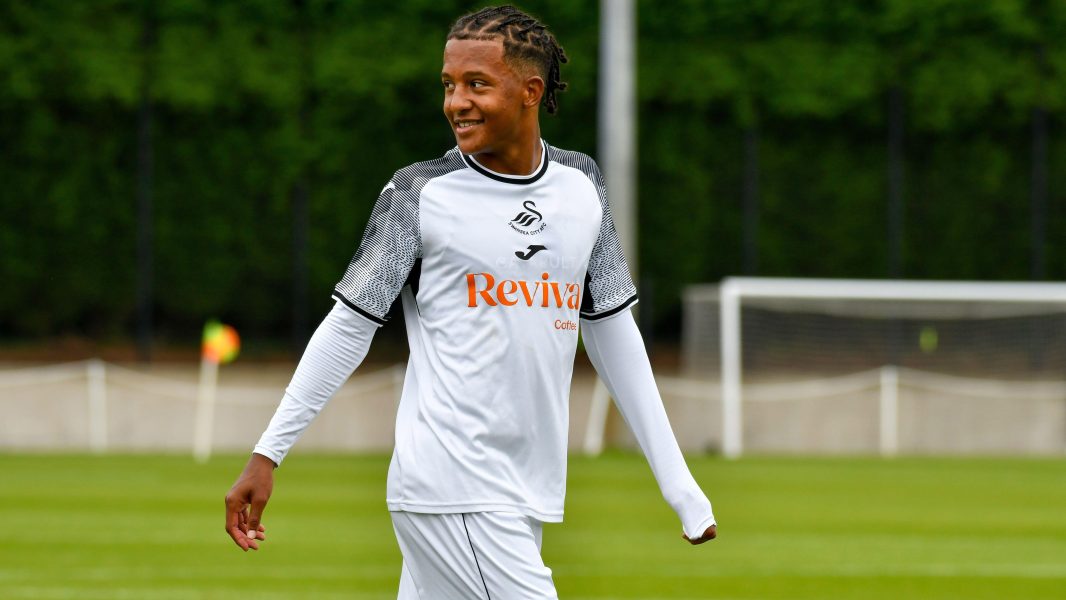 Sammy Signs for Swansea
Youngster Sammy Henia-Kamau is signed by Championship side, Swansea City
Bulls Strike Headline Kit Sponsorship
Jersey Bulls announce that JTC – the global professional services firm headquartered in Jersey – is the Club's headline kit sponsor.
Bulls Host the Warriors
Jersey Bulls host SPFL side Stenhousemuir FC in a pre-season friendly at Springfield Stadium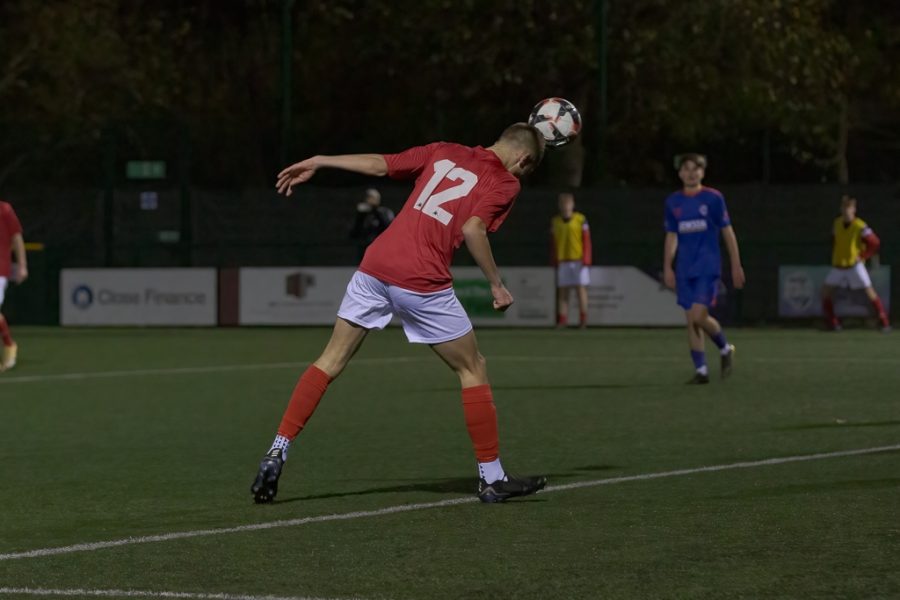 FA Youth Cup Run
Leighton Gilroy shows his class with four goals against Westfield U18 in the Third Qualifying Round of the FA Youth Cup
Executive Summary
The purpose of Jersey Bulls FC is to establish an independent Jersey based football club, locally owned with a focus on the Jersey football and wider Island community.
Strong community links will be developed with accessibility to all and discrimination against no-one; admission prices will be affordable and offered to as wide a constituency as possible; and participation, both playing and supporting, to local youngsters will be encouraged. Any financial surpluses will be re-invested for the future viability of the club and for the benefit of the local community.
The club will offer players, officials and volunteers the opportunity to be involved in an exciting football project that will put Jersey football on the UK map. We are supported and guided by the English Football Association.
The club is entering a Senior team into the English Football League System for the 2019/2020 season. With the fantastic success the Jersey Island men's team has achieved in recent history – such as winning the Gold Medal in the Aland Island Games, winning numerous Muratti fixtures against Guernsey who compete in the Isthmian League, winning the FA National League System Cup in 2012 thus representing England in the UEFA Regions Cup in San Marino in March 2013 – we believe that the time is now right to offer our senior Island players the opportunity to progress further by playing week in / week out in an English league of an appropriate standard.

The structure of the club and our long-term plans of working alongside those involved in youth football in the Island, will also, in time, provide a strong player development pathway from Junior to Senior football in the competitive leagues against English opposition. It will also improve the level of coaching in the Island and offer more opportunities for local coaches to learn and develop their skills. It should be noted that there is absolutely no intention for this to be achieved to the detriment of the local football leagues, but instead we hope to work in conjunction with all of the local clubs to enhance all levels of football in the Island.
For local football supporters, these proposals provide a new and exciting prospect to support the Island's best players as they seek to compete on a greater stage and will provide a genuine and enhanced interest in the local game.
Our business plan advocates a fantastic product which will raise the profile of Jersey as both an Island and a serious football community. However, the plan clearly cannot be implemented without significant financial commitment, particularly given that we will need to cover the costs of visiting teams and officials to Jersey as well as the club's costs in travelling to away fixtures.
Our financial plan indicates a total required expenditure in years 1-3 of approx. £250,000 per annum, which we will meet by way of a combination of sponsorships, inc
Advantages of Jersey Bulls
Juniors
To allow young talented players to put themselves in the 'Shop Window' by representing Jersey Bulls.
Elite Players
To remove the ceiling which currently prevents all local players from playing at a higher level and give all local players a focal point to aspire to.
Community
To foster strong morals throughout Jersey Bulls.
Raising the profile of the Island
Jersey Bulls will help raise the profile of the Island by climbing the leagues and being involved in successful cup runs (FA Trophy/FA Cup/FA Vase)
Increase of local participation in football
Increased number of players in local leagues (see Guernsey FC example), plus pathway for COE players.